Do you want to stay logged in?
For your security, you will be logged out shortly.
Brew/Sparge Bag - Nylon Drawstring Top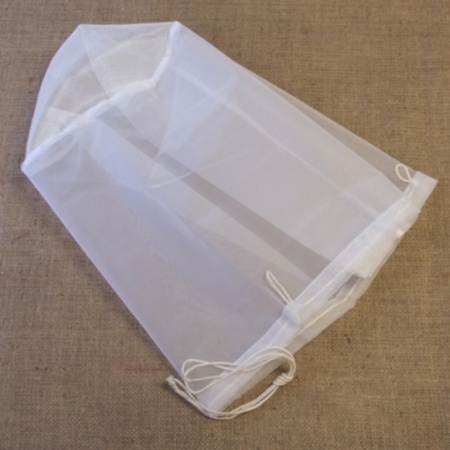 Click to Enlarge
This reusable nylon bag has a drawstring-top with fine mesh sides and a coarse mesh bottom will make your brew day a breeze. Steep right in the bag and lift it out to drain when done. Perfect reusable straining bag for all-grain batches of beer. Sized to fit 6.5 gallon buckets, this bag will fit easily in most brew kettles. Measures 12″ tall with a round bottom 12″ in diameter.

Sold individually; bag only.

AVAILABLE STOCK: Product availability dependent on current inventory; Any charges for out-of-stock product will be refunded.
Price: $15.99
Ship Weight: 0.09 Pounds
SKU: BSG-EZZZ5034

There are no reviews for this product. Please consider writing one.
Write a Review