Do you want to stay logged in?
For your security, you will be logged out shortly.
Northwest Amber Ale - 3 In 1 Booster Kit - Milled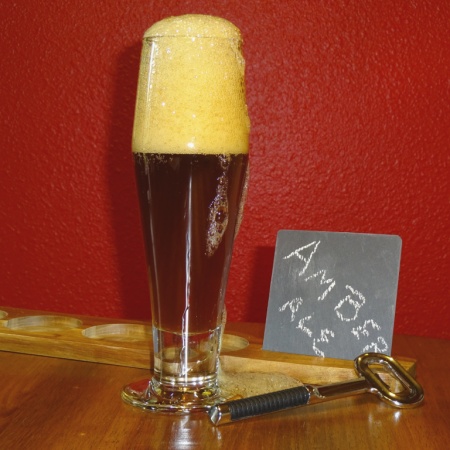 Click to Enlarge
Now introducing milled recipe kits! Recipe kits are milled to order ensuring the freshest malt. All malt is commingled in a single box and shipped via USPS/FedEx Ground. Please allow up to 5 to 7 business days for order fulfillment.

Good Grains Recipe Kits ~ Gluten Free Crafted Beer

BEER PROFILE:
Original Gravity: 1.044-1.055
Final Gravity: 1.011-1.014
Alcohol By Volume: 4.4%-5.4%
Color SRM: 10.01-10.11
Bitterness IBU: 27.78
Yield: 5 gallons

This 3 In 1 kit can be brewed as a partial mash or partial grain with a BIAB option. Malts are a naturally gluten free product malted in a dedicated gluten free facility. Produces gluten free beer. Use Amylase Enzymes to convert starches into sugars which can then be fermented by brewing yeast.

Our Booster Kits diversifies the flavor profile of sorghum based beer by using gluten free malts that add maltiness, body, head retention and a "mouthy" feel. Sorghum syrup is not included.

KIT INCLUDES: Step-by-step brewing tutorial including mash, sparge and boil instructions, 4 lb Amber rice malt, 1 lb James' Brown rice malt, 1 lb CaraMillet Malt, 1 lb Biscuit rice malt, 1 oz Chinook hops, 1 oz Mt Hood hops, 1 Whirlfloc tablet, 1 pkg Mangrove Jack's M15 Empire Ale Yeast

INGREDIENTS NEEDED BUT NOT INCLUDED: 5-6.6 lb Sorghum syrup 45DE, Termamyl AND SEBAmyl L, 2.5 tsp Yeast Nutrient, 5 oz Priming sugar (if bottling)

EQUIPMENT NEEDED: 6+ gallon brew kettle, Grain bag (for partial mash), 3+ gallon mash tun and HLT or large pot (for partial grain), Primary fermenter with lid, Secondary fermenter w/ lid, Airlocks, Sanitizer, Thermometer, Stainless stirring spoon, Bottling or kegging equipment

PLEASE ALLOW UP TO 5 TO 7 BUSINESS DAYS FOR ORDER FULFILLMENT
Price: $46.79
Ship Weight: 7.30 Pounds
SKU: MILLED-PG-AMBRALE

There are no reviews for this product. Please consider writing one.
Write a Review